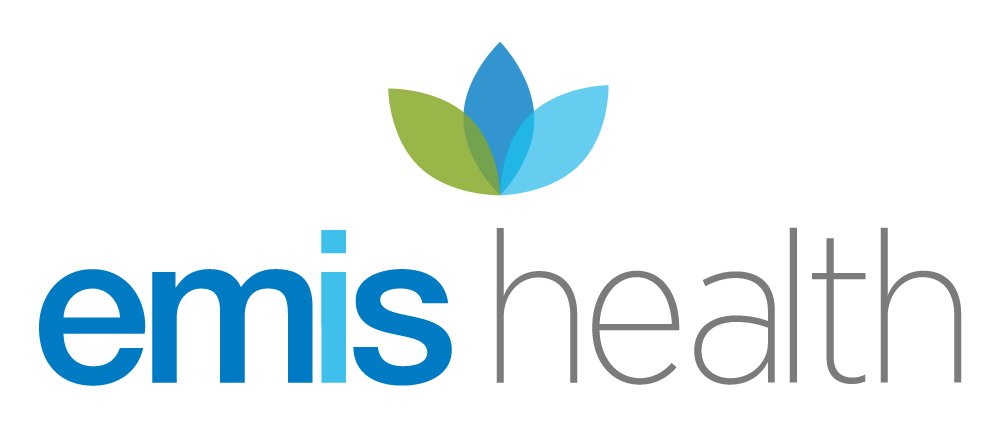 Text below is from EMIS Health
---
"EMIS Health – Delivering integrated healthcare in Scotland
We're passionate about helping you improve patient care. By joining up healthcare – from GP surgeries to high street pharmacies, community and mental healthcare, hospitals and specialist services – we're helping to revolutionise the NHS. With over 25 years' experience, our clinical systems are used by ?? healthcare organisations across Scotland.
EMIS Health is the leader in connected healthcare software and services
We provide every health sector with innovative technology – from market-leading clinical management systems to health analytics tools – combined with unrivalled customer support.
We're unique. Unlike any other organisation, our systems are used in every major healthcare setting – from GP surgeries to high street pharmacies, community and mental healthcare, hospitals and specialist services.
We're clinically focused. We enable clinicians to provide safe and efficient care. Our technology is used by more clinicians in the UK than any other provider and we have a significant and growing international presence.
We care about what we do. Our product design teams work with our customers to develop our systems, making sure that we consistently meet the needs of Clinicians and Managers.
You'll find our systems across every major UK healthcare setting. We're the perfect solution for each sector: tailored software that meets specific requirements, which makes patient information available where it's needed, when it's needed.
Shaping the future of healthcare
We pride ourselves on being pioneers in healthcare software and services and are always looking at future technologies and new ways of working to make sure we develop ground breaking services which benefit patients and healthcare professionals. Here you can explore our latest thought leadership articles.
EMIS PCS is Scotland's leading clinical system.
EMIS PCS is available as a hosted system, so you don't need to worry about server maintenance or backing up your date; we'll do it for you. The software is fully integrated, intuitive and easy to navigate, so you can get started quickly and find what you need with ease. We don't think you'll need much help, but if you do, our friendly and knowledgeable support staff are at the end of the phone and we have a wealth of training materials available online in the EMIS Health Common Room.
Features and benefits
Powerful searching and reporting.
Interfaces with primary, secondary and community systems.
Intuitive windows-based user interface.
Less hassle; we can host your data for you.
Easy navigation using keyboard or mouse.
Added safety from enhanced medication warnings.
What customers love about PCS:
Easy to use appointment booking, enhanced safety warnings, population reporting and much more.
Case study or quote?
Call 0845 125 5536
Visit emishealth.com
Email primarycare@emishealth.com
We're helping NHS organisations deliver integrated care across community, children's and mental health settings throughout Scotland and the UK. Using EMIS Web, healthcare professionals are accessing, recording and sharing real-time patient information.
Over 4,500 healthcare professionals log on to EMIS Web each week from community, children's and mental health teams, ensuring patients get the right care, at the right time.
Using our systems, organisations across the UK are delivering care more efficiently:
reducing patient waiting times from nine months to one day
freeing-up 15-20% of clinical time
reducing dispatch of discharge letters from 10 days to 24 hours.
Find out how clinicians caring for some of Scotland's most vulnerable young people are able to make vital mental health treatment decisions more quickly – thanks to secure electronic record sharing.
Innovative and award-winning services for patients to use online
We provide multi award-winning websites and apps that give trusted health information, secure access to health records and empower patients to manage their own health.
Trusted information
Patient is the web's leading independent health platform, with over 18 million visits a month. More than 4,000 clinical articles on a wide range of health topics are brought to life with high-quality videos, infographics and stories from real patients.
All of the articles written by the Patient team are based on reliable reference material, peer reviewed and certified by The Information Standard so you know what we write is accurate and unbiased.
On Patient you'll find:
plain-English articles on health issues and medication
advice on nutrition, diet and fitness
healthy recipes
parenting advice.
Giving more
Because we care about making a difference, Patient gives you much more than just information. Our popular forum gives patients an opportunity to discuss their issues and share experiences with others. An intuitive symptom checker helps people to explore their health problems. And, our exclusive blog and videos from TV's Dr Sarah Jarvis provide trusted advice from a familiar face.
We also offer lots of great apps designed to help you proactively monitor and improve your health.
The apps we offer include:
Diabetes Manager
Depression Calculator
Weight tracker
Migraine Diary
Sleep Diary.
Find out more about these apps and Patient.
Patient Access
Available on desktop and mobile, our Patient Access app recently won three awards at the 2015 Marketing on Mobile Awards (MOMAs), including the overall winner's award. With Patient Access you can book appointments, order repeat prescriptions and Health Boards require all practices in Scotland to offer .
Find out more about Patient Access.
We pride ourselves on offering market-leading training and support to ensure you can make the most of our products and services.
From online support centres – offering help articles, forums, videos and free WebEx training – to a selection of training packages, we've created a variety of training and support materials, so no matter how you learn best, we can help.
Call 0845 450 9444
Visit emishealth.com
"